The #1 Junk Removal Jackson MS Has to Offer!
For the best junk removal Jackson MS homeowners, businesses, and contractors can depend on, choose Delta Waste Solutions, your all-in-one waste removal service provider in Rankin County. Whether you're downsizing to a new home or clearing out a large-scale construction site, we offer cost-effective and convenient solutions for all of your waste management needs.

We're proud to serve Jackson, Mississippi, and surrounding communities with dependable junk removal services that manage the heavy lifting of any residential or commercial cleanout. Whether you're in a bind and need a helping hand immediately or are making plans for a future office park cleanout, it's simpler than ever to book the #1 junk removal Jackson MS has to offer with our online scheduling service.

Let our professional and friendly team manage the mess so that you don't have to lift a finger. We'll handle the logistics of removing large amounts of waste, saving you time and energy in the process. We provide a heavy-duty roll-off container, two junk removal experts, and two hours of labor at a base price of $699. We're happy to cater to the specific needs of your waste disposal efforts in whatever way we can. Give us a call at (601) 272-8060 to speak directly with our staff or use our online scheduling tool to book our top-rated junk removal Jackson MS depends on year-round.

We Take Just About Everything
Some examples of the junk we haul away include:
Garbage Removal

Trash Removal
Construction Waste Removal

Yard Waste Removal
Furniture Removal

E-Waste Disposal
Why You Should Choose Delta Waste Solutions for the Junk Removal Jackson, MS Residents Trust
We're the #1 provider of options for junk removal Jackson, MS can count on to help remove waste in a timely, convenient, and competitively-priced manner. Our experience working directly with homeowners, local businesses, contractors, and individuals has provided our team with well-rounded skills and insight to manage your waste disposal project with ease and efficiency.

We partner directly with industry-leading manufacturers to supply high-quality, heavy-duty roll-off containers that are driveway-friendly and easy to load. As one of the top-rated junk removal companies Jackson MS locals trust, we're proud to offer reliable, reasonably-priced services that keep our communities waste-free. We work with Mt. Helm Landfill to dispose of waste responsibly in accordance with city, county, and state regulations, and we always do our best to recycle and repurpose materials when possible.

Our team has built a positive reputation for providing junk removal Jackson, MS customers depend on clearing away waste in no time. Whether you're cleaning out an apartment complex, managing a foreclosure, or needing extra support after an estate sale, our professional and helpful team is available to answer questions, assess your specific waste removal needs, and clear the junk quickly. Book our services or schedule a dumpster rental delivery online today!

Various Uses for the Top Junk Removal Service Jackson MS Can Depend On
Whatever your needs are for junk removal service Jackson MS can depend on, our team of courteous, caring, and communicative waste disposal specialists will help make your residential or commercial project a walk in the park. Our customers schedule our services to help support a broad scope of cleanout endeavors, including construction site cleanups, hoarding cleanouts, foreclosures, storage unit removal, office park furniture removal, and other efforts. We're experienced and well-equipped to remove hot tubs, furniture, trash, yard waste, electronics and computers, and other forms of waste.

Our team is available to answer any questions like how much does junk removal cost in Jackson MS or how to schedule our services using our online booking system. Let our dedicated employees take care of the dirty work so that you can focus on making room, reclaiming your space, decluttering your business, and clearing out unwanted waste. Whether you're searching for same day junk removal Jackson MS can count on or planning a future clean-out, we're here to help. Give us a call or book online today!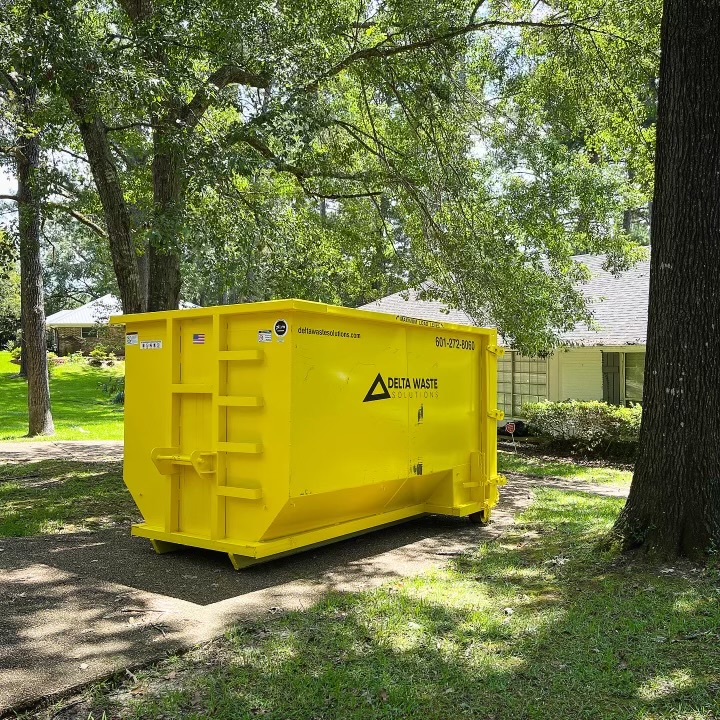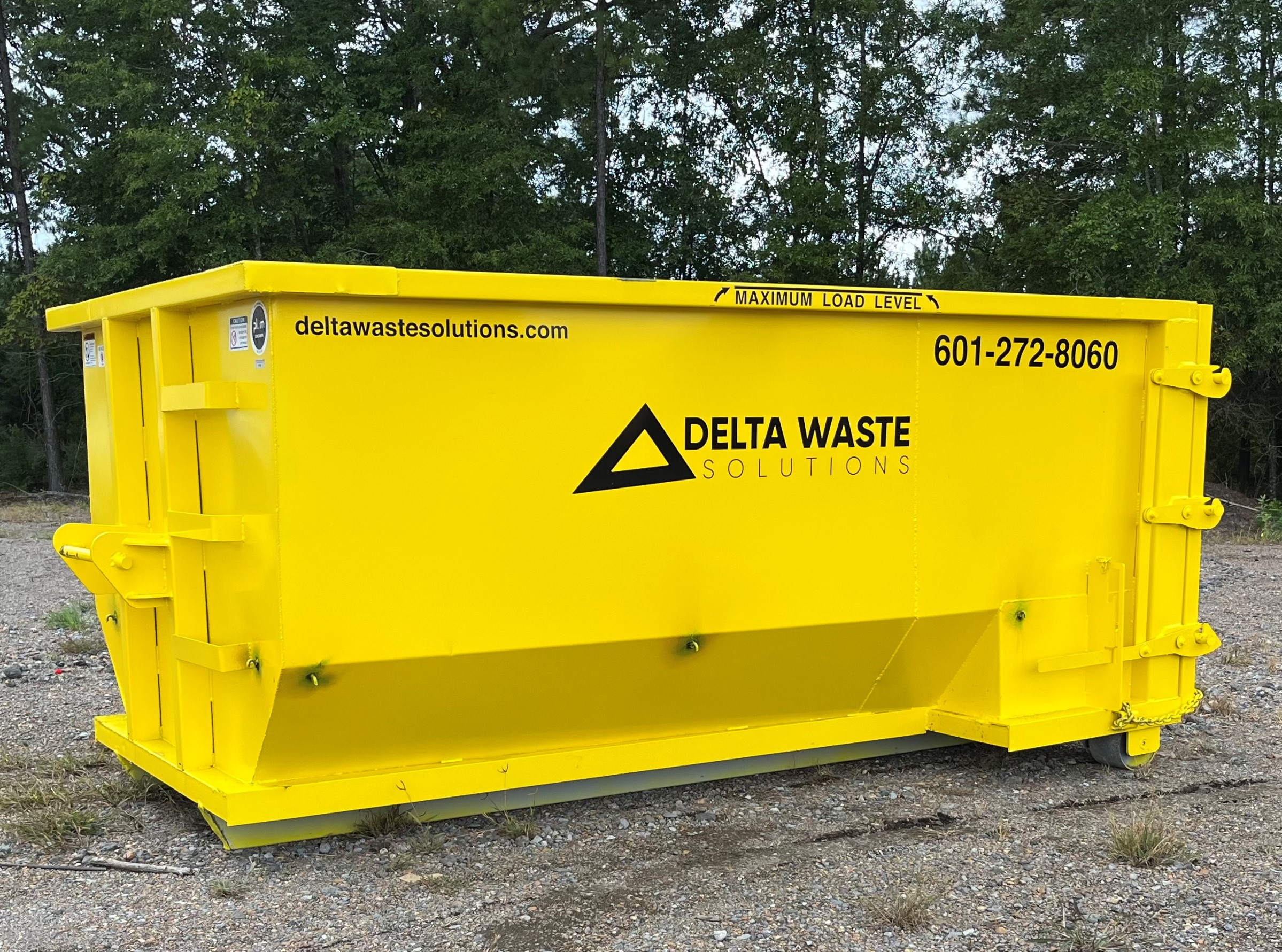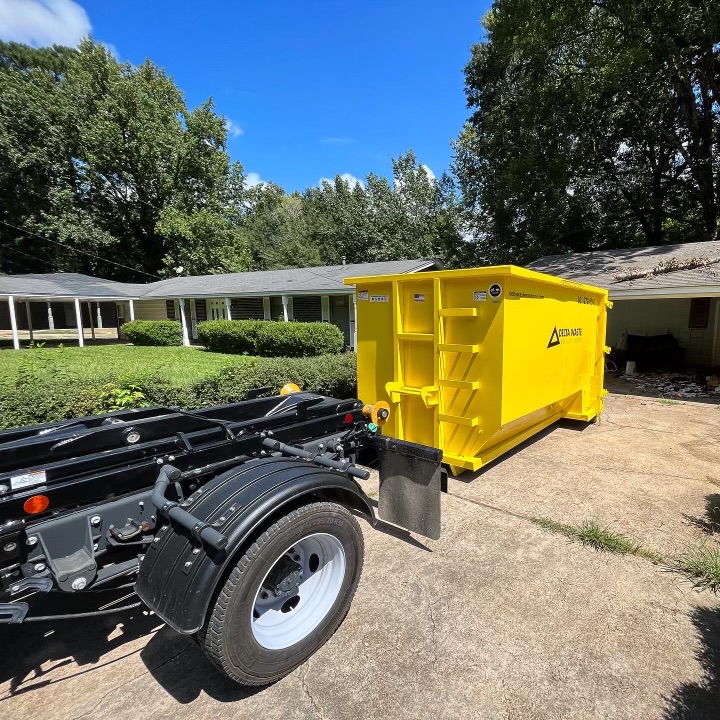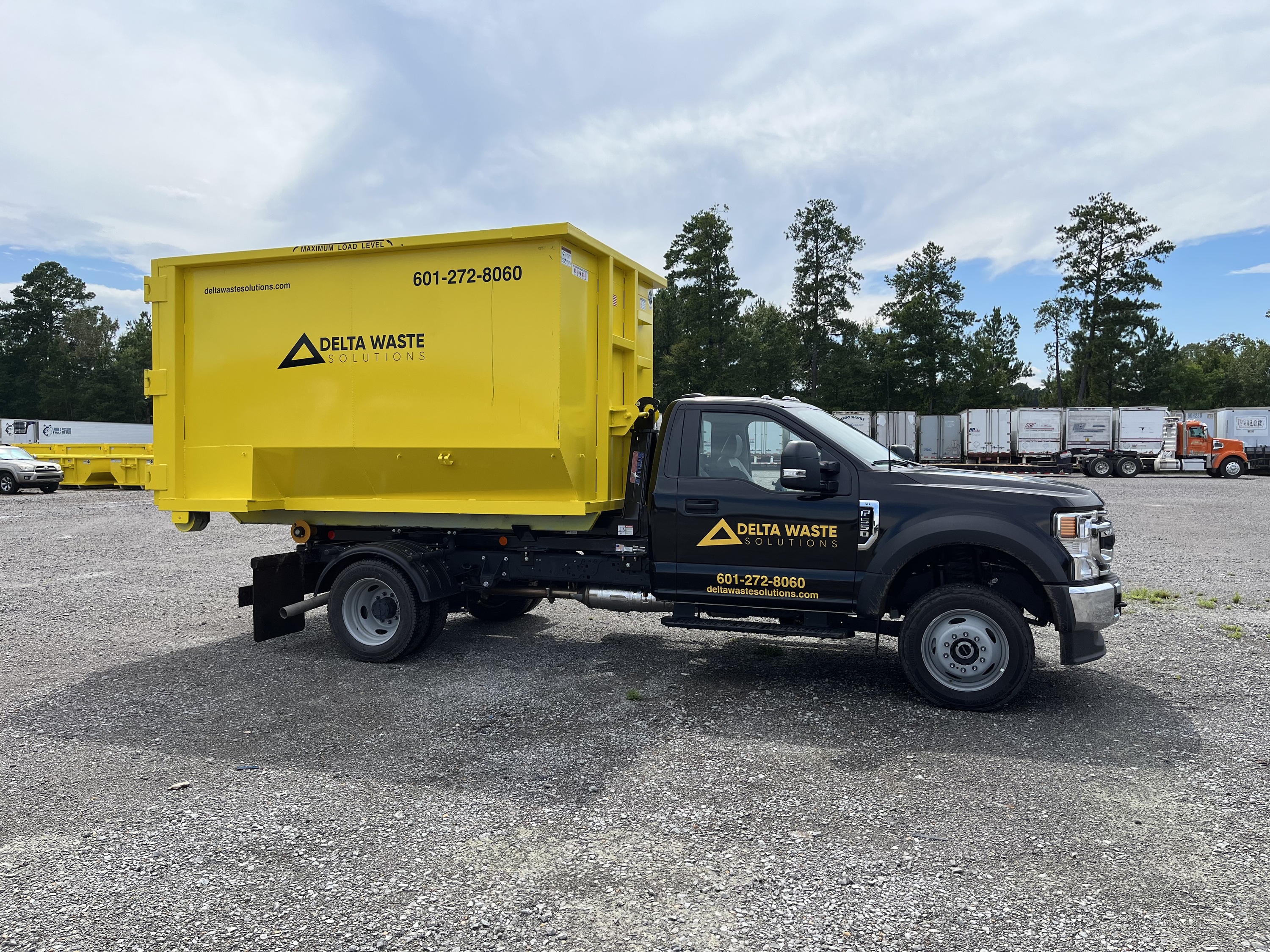 How to Book With Top Rated Junk Removal Companies Near Jackson MS
When you're ready to take the next step and book with junk removal companies near Jackson MS, we make the process as simple and stress-free as possible. We offer two convenient methods for scheduling services with the team at Delta Waste Solutions: give us a call at (601) 272-8060 or use our online booking tool to schedule junk removal with a few easy clicks.

When scheduling reasonably-priced and reliable trash removal Jackson MS can trust online, follow the steps below:

1) From any page of our website, click the "Additional Services" drop-down menu, then click "Full Junk Removal and Clean-Outs."
2) Read through the details of booking our junk removal services, then click the yellow "Book Now" button.
3) Click the yellow "Add to Cart" button and select the fixed rental service type then click "Continue."
4) Choose the date using the calendar feature then choose an available time range.
5) Review the pricing with sales tax, then click the yellow "Checkout" button in the lower right corner.
6) Input contact, billing, dumpster placement, and miscellaneous information, then sign the contract before clicking the yellow "Continue" button.
7) Submit payment information using any major credit card and our secure system.

Once payment is submitted, you'll receive a confirmation email from our team with a digital copy of your receipt and signed contract. You no longer have to spend hours searching for the best junk removal companies near Jackson MS because, with the help of our experienced and efficient staff, the junk will be removed and out of sight in no time. Book online today!

FAQs About Junk Removal Prices Jackson MS Appreciate
We understand there are many factors to consider when searching for the best junk removal prices Jackson MS has to offer, which is why we've compiled a useful list of frequently asked questions for you to browse at your convenience. If you have any questions about how to get on our books, our cost-effective prices, how our removal process works, or any other details, give our team a call at (601) 272-8060. We're here to make the waste disposal experience as stress-free as possible.
Q.
How much does it cost to schedule junk removal?
A.
We offer a flat-rate option for our services, which includes the delivery of one of our heavy-duty roll-off containers, two hours of load time, two professional and experienced workers, and the removal of waste from your property for $699. We understand many folks are searching for cheap junk removal Jackson MS can depend on, and we're confident our reasonably-priced services will help you clear the waste in a timely and efficient manner. If you have any questions about our junk removal cost Jackson MS residents, homeowners, and contractors can trust, get in touch with our team to learn more.
Q.
What is included in the junk removal process?
A.
Our team of two will deliver a driveway-friendly roll-off container and provide support for two hours. We'll then haul away the junk and dispose of it properly at the Jackson Transfer Station or recycle it when possible. We offer all-inclusive services and junk removal prices Jackson MS can get behind. If multiple dumpster pick-ups or more than two hours of labor are needed to complete the job, additional charges will be applied.
Q.
What types of cleanout services does the company offer?
A.
Just about any kind! If you have trash or junk to haul away, our friendly and helpful staff will handle the heavy lifting so you don't have to lift a finger. Just let us know what you need to be removed and we'll take care of the rest. Our services are typically rented to help support hoarding cleanouts, business remodels, landscaping, downsizing, and other residential or commercial cleanup efforts. If you're uncertain about your specific cleanout needs and would like additional information before booking, get in touch with our staff to learn more today.

Top-Rated Service for Junk Removal Near Me Jackson MS
We regularly work with local businesses, community organizations, residents, and Rankin County School District to provide top-quality waste removal services. You no longer have to spend hours searching for the #1 provider of junk removal near me Jackson MS can No project is too big or small for our team of professionals, and as one of the most sought-after waste disposal companies, we're confident we can remove the waste and help you reclaim your space in no time. Learn more about our competitively-priced services and schedule the removal of junk from home Jackson MS residents can depend on by using our website today!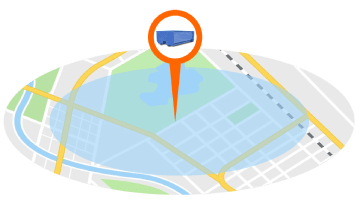 We're proud to serve our community as one of the highest-rated options for those seeking junk removal near me Jackson MS can trust. Hinds County homeowners, businesses, and individuals who live or work in the 39056, 39157, 39174, 39201, 39202, 39203, 39204, 39206, 39208, 39209, 39211, 39212, 39213, 39216, 39217, 39232, 39269, and 39272 zip codes can schedule our services with our user-friendly online booking tool. Our service area extends into the local communities of Clinton, Brandon, Pearl, Flowood, Madison, Ridgeland, and other cities. If you don't see your city or zip code listed, feel free to reach out to our team to see if arrangements can be made by giving us a call at (601) 272-8060.
View Service Area